NLS Tools Circular Saw Blades
TCT Value Range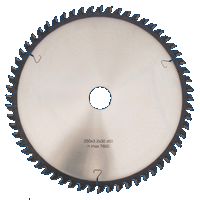 A range of good quality economy saw blades for use where high precision or performance are not required.
For general purpose cutting on table-type saw benches.
A low noise saw blade with heller form (triple chip) teeth for cutting plastics and laminated boards.
For pre-scoring the bottom face of double-laminated boards on machines equipped with a pre-scoring unit. Two blades with interlocking teeth. Cutting width adjustable by spacing rings.
For cross-cutting of soft- and hardwoods on pull-over, radial arm and pendulum machines.