NLS Tools - Circular Saw Blades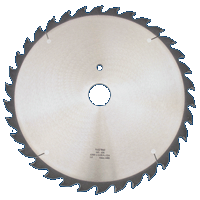 NLS Tools stocks a wide range of circular saw blades for the machining of wood, plastics and non-ferrous metals.
A range of industrial quality, precision tungsten carbide tipped saw blades for accurate production cutting.
A range of high quality tungsten carbide tipped saw blades at economic prices.
Tungsten carbide tipped saw blades manufactured to order.
In addition we stock circular saw blades for metal-cutting.
M2 high speed steel saw blades for mild steel and M35 for stainless steel in a range of diameters and tooth pitches.
Dry cut saw blades for cutting mild steel, steel-clad panels, angle irons, steel tube etc.