Overview - Custom Tooling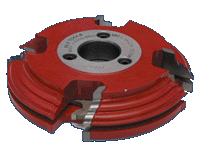 In addition to our standard tooling range, we provide a comprehensive design and manufacture service for custom tooling. Custom tooling can greatly improve productivity and is available across the whole of our product range.
To help customers quickly to select the right tooling for their needs, the NLS Tools Product Catalogue is available. With more than 1600 products clearly categorised and explained, it is an essential reference book for any wood machinist.